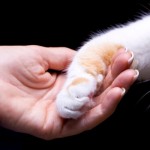 This package includes everything you need to
start communicating with your animals today!
This exciting package includes:
Asia's Animal Communication Course: 6 enhanced MP3s plus NEW transcripts
Two Animal Communication Books by Marta Williams: Learning Their Language and Beyond Words
Your choice of one of Asia's Meditation Audio Files: Communicating with Your Animals, Whispers From Your Horse or Retrieving Your Soul's Intuition.
FAST ACTION BONUS – The first 50 people who purchase the starter kit will also receive a beautiful tote bag signed by Asia and a sample of the essential oil Release – only 10 left!
ADDED BONUS – LIVE two-hour group call with me!
DRAWING – Three people have a chance to win:
–  A one hour private session with me. ($250 value)
–  A one-half hour private session with me. ($160 value)
–  Free participation in Energy Medicine Specialist Mary Lelle's Monthly Distance Group Healing for one year. ($180 value)
This package is good only until Thursday, October 25, till Midnight!

Here's more information on what's included:
Asia's Animal Communication Course:
In this course, you will learn the basics of how to communicate with animals. The six enhanced MP3 audios take you through the complete course recorded from one of Asia's teleseminars. Along with this group of beginning students, you will learn how to
access your energy and breath connection
experience becoming one with an animal
access your heart-to-heart connection
practice communicating with your animals, or a friend's animals
ground and center yourself for improved communication
You will hear Asia answering questions from other students and guiding them through their uncertainties and blocks.
For those who are visual learners, we have provided NEW transcripts of the audio files.  These transcripts also help you access the information at a glance when you want to review.
Books by Marta Williams:
Learning their Language: Almost everyone has had a moment when they've felt a strong connection to an animal. Animal communicator Marta Williams says this is the basis of animal communication and it's a skill anyone can learn. Williams's background as a scientist informs her logical, step-by-step approach to learning the "language" of animals — a process combining mental imagery, visualization, deep listening, and tuning in to one's intuition. Including photographs, a basic primer on intuition, and chapters on troubleshooting and transforming self-doubt, this guide of practical advice and proven techniques are interwoven with inspiring real-life accounts.
Beyond Words: Animals and nature can act as teachers and guides, send warnings of impending danger, or simply make life more joyous. More profoundly, intuitive bonds with the natural world can foster life-altering changes and spiritual redirection. Beyond Words describes what people experience when they connect intuitively with animals and nature. In her first book, Learning Their Language, Marta Williams taught readers how to make this connection; here she explores how life changes once they do. Easy-to-follow exercises and practices help readers experience these same types of communication.
Asia's Meditation audio files: (your choice of one)
Whispers From Your Horse: Focused specifically for horse people to receive a message from your horse.
Retrieving Your Soul's Intuition: Going to the other side, the spiritual realm which is connected to the physical realm where we reside. Going where your soul resides to retrieve your intuition that may not have followed you to earth.
Communicating with Your Animals: General guided meditation on being able to communicate with dogs, cats, horses or any other animal.
You can begin today to build the open and complete relationship you have always wanted with your animal companions.
Sold separately, this package would be valued at over $200.
As Asia's birthday special, she is offering the entire package for only $99*.

*Includes shipping in the U.S. Orders shipped outside the U.S. will be billed additional shipping and handling fees.