Do you feel frustrated and confused
about why your pets act the way they do?
Are you ready to discover how to have
an empowered transformational connection
with your dog, cat or horse?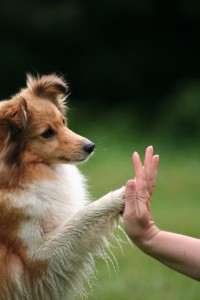 Dear Friend,
Does this sound familiar?
Your dog or cat looks at you pleadingly…you have no idea what they want and this HURTS your heart.
If this happens day after day, they might have even started pounding their paws on the floor, yowling at night, or worse yet, marking and chewing up your home to get your attention. You feel powerless.
You currently have show and top level animals in your life and yet you know they are only achieving a small percentage of their capabilities.
The best trainers can't seem to bring out your pet's potential. You are tired of depending on others when you know your animals are looking to you for the answers.
Your special pet is sick. You've had thousands of dollars worth of tests and yet…
the vets tell you nothing is wrong. You know in your gut there is and you don't know how to "pull-out" the life saving information from your dog. What if you need to say good-bye and yet you have NO idea what to do or if it's the right time. You can't stand the thought of that moment.
You have spent hundreds of dollars in dog training classes and months with personal trainers and yet…
your dog won't walk nicely on a leash and your job performance suffers worrying about the condition your house will be in once you get home. You have a strong feeling there is a special message of healing your dog has for you, as odd as it might sound in her "naughty" behavior, but you can't figure it out. You need to learn how to talk to her!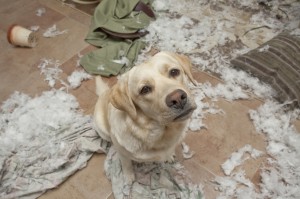 I have exciting news for you!
You are in the RIGHT place right now to
make a DEEP and PROFOUND
connection with your animals!
I'm so glad you are here!

My name is Asia Voight and I'm known as
America's Animal Communication Expert.

Why?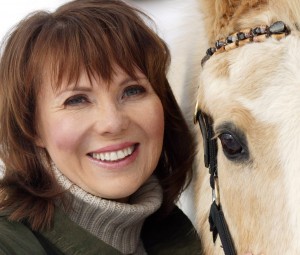 Because I've been communicating with animals for 36 years!
Over 70,000 animals have worked with me in my professional practice spanning 18 years! I'm letting you know this because I've learned a thing or two about talking to animals and it's what I do BEST. And better yet, I'm a great teacher. My greatest asset as a guide for you is giving you exact feedback on what's not working when you are trying to talk to your pets. This essential feedback clears out blocks, so you can have a profound and insightful conversation with your beloved dog or cat, that you've been waiting for your whole life.
I hear so many people say, "Really, you can learn to talk to animals?" YES!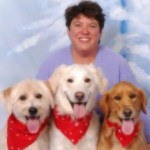 "Asia, your Animal Communication Classes set me on the right path to living the life I was meant to live!"
"What an amazing journey your class began for me! I learned to meditate, to breathe and to look for the beauty in nature again. Shedding layers of sadness, resentment, anger, and hurt, I filled in its place great peace and knowing that I was finally on my true path. I knew I was living the life I was meant to live and that I was special, important, gifted and wise.
Your class has launched me into a whole other dimension of my career. I thank you from the deepest wells of my heart for your inspiration Asia. I went from a mess to amazing!" – Lori Thuestad, www.PetTender.info

Introducing my 7 Week Training Program, starting September 16, 2015

E-Method, The Easiest and Most Effective Way
to Communicate With Your Animals!
You will discover in this step-by-step animal communication training:
How to feel your own energy blueprint. (Learning this one step will take the guess work out of "was that me or them," when communicating with your pets.)
How to sense layers of energy that are filled with information so your sick or injured animals can tell you where it hurts. (This is essential in helping to guide your animal's health care practitioner.)
How communicating with nature will open and shift self-imposed intuitive limits. (Help you communicate with "wild" animals.)
How to sense and clear chakras within yourself and with your animal companions. (Closed chakras will stop the flow of communication with and from your animals and everything else. Learn how to open them.)
Unique methods to access your intuition so you can stop losing sleep and money being in the "dark" with your pets.
Five-part, step-by-step method in energetically communicating with your animals and moving into a state of oneness!
Quiet your mind and ground your body. (This "plugs" you into the energy!)
Feel the spark of intuitive connection between you and your pets. (Feel the LOVE.)
Step out of your normal routine, open and expand your world. (Experience freedom!)
Receive support from other like-minded animal lovers. (You never have to feel odd or alone in wanting to talk to animals.)
Learn how to feel the energy message your beloved pet has for you. (There could be a life saving gift there for both of you.)
All of this includes 14 videos, Lessons Plans, Guided Meditations, 15 hours of LIVE calls with me and In-person workshop
Note: No travel required for this virtual on-line course!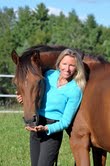 "When I listen to you speak, everything I've been on the edges of understanding about communicating with my animals is finally downloaded into conscious awareness."
"Tonight's class was beyond belief, it was so wonderful. I'm blown away at your generosity, love and non-judgment when you teach and work with participants.
You teach us that our animals are waiting for our expansion so they can connect with us and I love the way you wait with them while gently nudging us with respect, love and a warm, light hearted way of being that makes expanding a safe, exciting possibility." – Juli Lynch, Ph.D, Epala www.epala.org
E-Method is energy animal communication and the foundation
on which all pet communication is built…without this training
you will constantly doubt your telepathic connection with the animals.

For your BEST success, you need an ideal training program combining these ESSENTIAL elements:
Professionally engineered mp3 guided meditations, to help you be ONE with the animals
A complete step-by-step system for communicating with animals, with PROVEN techniques that work
Ongoing support with an EXPERIENCED and CAPABLE teacher by your side
Visual, "how-to" teaching VIDEOS—so you can SEE what to do, step-by-step, captions on essential tips
Mindset training—because you've got to THINK and FEEL like an animal intuitive to become one
Weekly LIVE phone conversations, all recorded—so you can ask questions and get the answers you need on a regular basis. Listen from the comfort of your own home from your phone or computer.
Written out lessons, in easy-to-absorb sections
Networking and support from a global community of animal lovers—so you can create valuable connections and stop feeling like an outcast
All training information held for you on a password protected website, no losing your lesson plans

Here's everything available in the E-Method Courses: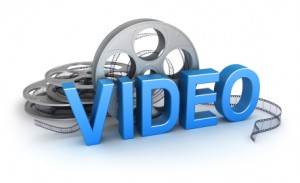 Weekly E-Method Video Trainings
Each week you will receive a minimum of TWO new digital videos assisting you in taking the next step to opening your intuitive animal language abilities. Topics are divided into easy segments, helping ensure that you can practice each lesson as you follow the training.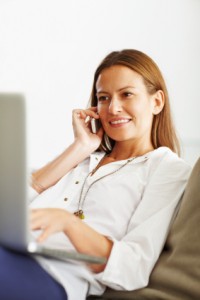 LIVE Weekly E-Method Calls
Once a week you'll be LIVE on the phone with me. Listen from the comfort of your own home from your phone or computer. (Computer listening available for free to anyone in or outside of the United States.) Detailed time for review of the lesson plans and Q & A will be covered on each call. This will be your chance to receive valuable direction and get expert feedback at no extra charge.
All E-Method training calls are recorded and audios will be available within 24 hours for listening online or downloading.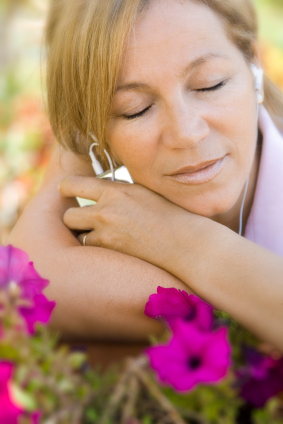 E-Method Guided Meditations
Throughout the seven week training, guided meditations will be added to aid in your deep experience of opening to pet communication, energy healing and clearing away blocks. This will bring in pure Light allowing you to fill your soul for complete healthy, well-being and inter-species communication.
E-Method On-line Forum
Meet other animal lovers and like-minded people from around the world. End isolation and the tendency for intuitives to become "lone-wolves." Share inspirations, insights, conversations with your pets, and receive loads of support.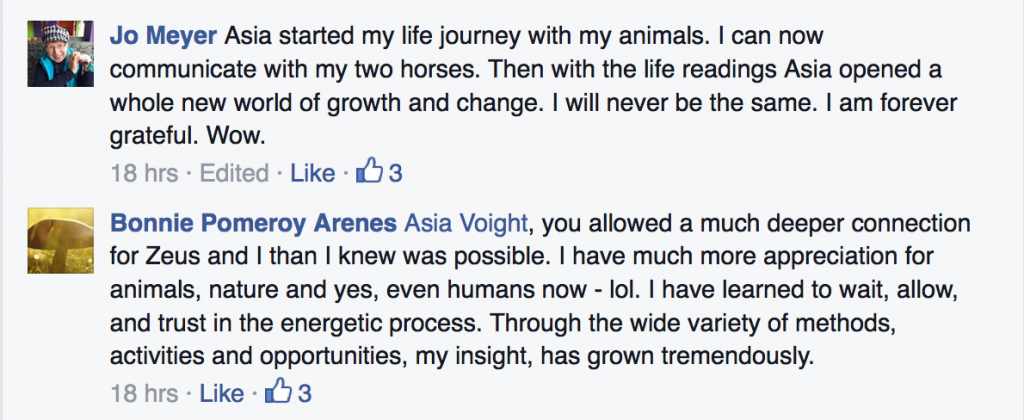 7 Week E-Method Training Course
(Value $950.00)
All classes are Wednesdays from 6pm – 8pm CST: 9/16, 9/23, 9/30, 10/7, 10/14, 10/21 and 10/28
All calls will be recorded
Week 1: Introduction to the E-Method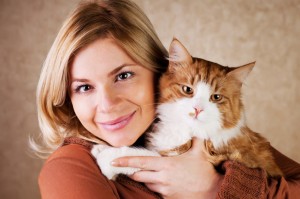 Asia will explain all the details you need to know to get the most out of this course:

How do I call in?

Where do I access my course

information?

How can I connect with the other students?

How will the

small groups be arranged?

Will there be homework?

What if I have to miss

a class?

What technology do I need?

Animal Messenger Guided Meditation – find your soul's path to connecting with animals
Week 2: Opening to Conscious Connection with Animals
Discover inner beliefs keeping you disconnected from your true soul's brilliance. It's time to let your light shine!
Adopt the right mindset to find the quiet, centered and grounded place within you so you can hear your animals
Reprogram the mental chatter that says, "I can't talk to animals", "This is stupid, a fantasy, only the gifted can talk to animals", or, "I might fail and it will break my heart not to be able to hear my beloved…"
Awaken past hidden intuition
Implement your current animal communication goals
Week 3: Awakening Your Intuitive Energy
Learn how to "turn on" the intuitive pathway to hearing your dog, cat or horse
De-mystify the "is this them or me talking" mindset
Discover how tapping into your pet's energy systems gives you access to the direct conversation within and around their body allowing you to find the hurt in your pets
Week 4: You Can Feel the Conversation: De-Coding Energy Into
Pet Talk
Diving deeper into energy awareness through learning about your chakras
Essentials of finding your energy feeling system and adjusting so it's energy your pets can't refuse
Learn the 5-Part Energy Pet Talk positions and ignite the conversation with your animals
Week 5: Clearing Blocks to Authentic Connection
Clear away mental and emotional blocks to say YES! to hearing your animals, NEVER doubting your "gut feelings" again nor feeling confused
Learn the ancient, proven method of the Chakra system and how these tools open up the floodgates of intuition
Discover if your pet's energy centers might be blocked, keeping you from hearing them and what to do about it
Week 6: Correct Questions & Nature Talk
Learn and feel how communicating with nature, right out your front door, can switch open your ability to communicate with animals – allow a Geranium or Dutch Elm to blow your intuitive mind wide-open!
Learn how to ask the right question giving your dog, cat or horse a way to answer you
Master animal communicators of the Ocean, the dolphins and whales are utilized for feedback on what's not working for you in talking to animals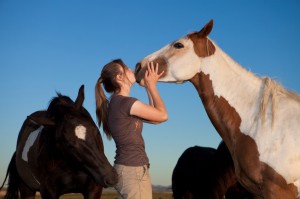 Week 7: Universal Telepathy with Animals in Spirit
Discover that your animals in spirit desire to communicate with you
and how to start the conversation
Learn to over-write your "doubting mind" into oneness with your pets
PLUS, As an E-Method Student
You'll Enjoy These BONUSES:

BONUS #1: FAST Action Bonus for the first 50 Enrolled!
Meditation: Your Pathway to Connection with Your Animals
(Value $120)
Meditation is one of the pathways I used to reawaken my intuitive connection and heal myself after my serious car accident and near death experience 27 years ago. Whether you want to open a connection to talk with your animals or spirit guides, or you just want to find more peace in your life, meditation can help you, too.
Six-part meditation series of mp3 recordings
Five meditation teachers

BONUS #2 – For Everyone Who Registers. Extra Lesson:
Divine Future: Living Your Expanded Spiritual Future Now
(Value $95)
Claim the vision of your future spiritual self NOW! A beautiful guided mediation will lead you into your powerful animal communicating self!
This bonus lesson helps to pinpoint, chart and create this reality.

BONUS #3: Transformational Workshop*
Ignite Your Light:
A Workshop for Positive Transformation
Into a Fulfilled Intuitive Life (Value $395)
April 8 & 9, 2016
Holy Wisdom Monastery
Middleton/Madison, WI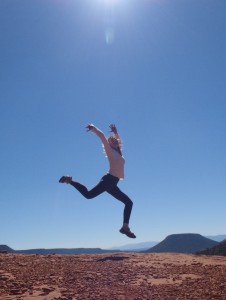 Are you ready to take your life to the next level of awakening, power and FREEDOM?
At this empowerment retreat, Ignite Your Light, you'll have ample opportunities to stretch and open your heart, mind and beliefs of what you thought was possible for yourself! Your intuition and your ability to communicate with animals will explode!
Ignite Your Light: this transformational workshop will be a life-changing experience for you FILLED with thought-provoking sessions:
Talking to animals
Opening your intuition
Clearing your chakras with crystal singing bowls
Writing the transformational story of your life
Animal Healing
Finding Your Powerful DARING self
And MORE!
Be surrounded by a true supportive tribe.
*A $100 fully refundable (at-the-door) seat deposit will be required to reserve your spot at the event.

BONUS #4: Private Gathering in Asia's Home!
Accelerate Your Energy Potential
for a select 10! ($500 value per person)
Sunday, April 10, 2016
Enroll in the E-Method by September 15th to receive a chance to attend this event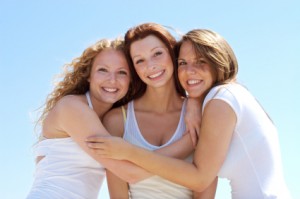 Join your fellow E-Method students for a private, 1-day event which will be held in Madison, WI that Asia will be personally hosting in her home! The E-Method Accelerate will electrify and speed up your animal communication development, in a safe and supportive environment.
Enroll by September 15th and your name will be put in a random drawing. Experience:
Lavish pampering with gourmet food and drinks
Hands-on experience communicating with animals
Interactive training focusing on YOUR personal mission in communicating with animals
UNCOVER blocks – open your passionate, self-assured self

Developing your psychic skills
Talk with nature and connect with the power of your higher self
You'll make powerful NEW connections at this event with other like-minded pet lovers, dog trainers, healers, and fur mamas who'll be there!
Your seat is completely and totally FREE if your name is chosen. (Travel expenses not included and no substitutes if unable to attend.)


Let's get started! I can't wait to help you learn
how to talk to your animal companions.
Register for the E-Method
7 Week Series: Sept 16, 2015 – Oct 28, 2015
All classes are Wednesdays from 6:00pm – 8:00pm Central Time:
Dates: 9/16, 9/23, 9/30, 10/7, 10/14, 10/21 and 10/28

(4:00pm – 6:00pm Pacific Time, 7:00pm – 9:00pm Eastern Time)
All Calls will be recorded
Purchase the E-Method Training Course today!
(Up to $4,810 Value with Bonuses)
SALE Price $397, if enrolled by September 15th ($615.00 after) – Includes:
20 lesson plans received in seven weekly classes
14 videos with captions highlighting important points
Digital call recordings
Guided Meditations
Weekly LIVE group calls with Asia to answer questions and clarify the lessons, a total of 15 hours
Special small groups during the course, with Asia assisting for feedback and validation in working with each other's pets, a total of 2 hours
On-line Private Forum
BONUS: Meditation: Your Pathway To Connection With Your Animals for the first 50 registrants ($120 Value!)
BONUS: Special added lesson: Living Your Expanded Spiritual Future Now ($95 Value!)
BONUS: Ignite Your Light: A Workshop for Positive Transformation… ($395 Value!)
BONUS: One ticket for a chance to win a day at Asia's home if registered by September 10th for the Accelerate training program ($500 Value!)
You've arrived! You know support is a must for you in order to ELEVATE your intuitive abilities – and you've found it!
There is nothing holding you back! Your heart burns with courageous passion. Learning how to communicate with your animal companions, some you feel are your soul-mates, is the most important blessing you can receive in this life time.

Register Now!
Payment Plans: I'm so confident you will love this course, I'm also offering payment
plans to make it easier than ever for you to say "YES!" At checkout, you
can choose to make three monthly payments.
$397 (including Ignite Your Light)

$297 (No Ignite)

Personal Message From Asia: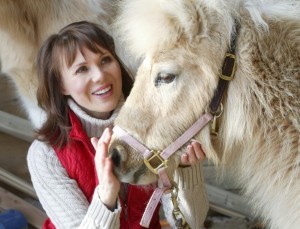 "I know this sounds like an unbelievable value – it is and here's why. When I had my near-death experience I felt the energy of Giving from the Ascended Masters and the Divine Light. That energy of Giving is in my heart and I authentically want to share it with you.

There are so many animals waiting to play and communicate with us. I don't want to be in that spiritual place alone. It can be lonely when you are the only one talking to the animals and nobody believes you. Maybe you feel this way, too.
This is a place where support and connection lives. I want you to have support and feel right about who you are. You are not abnormal, an outcast or inadequate – you are a positive, unique person who LOVES animals! I desire to support you in becoming an open-minded empowered person that hears animals and hears the earth. We are creating a new tribe of courageous individuals and I invite you to be a part of it."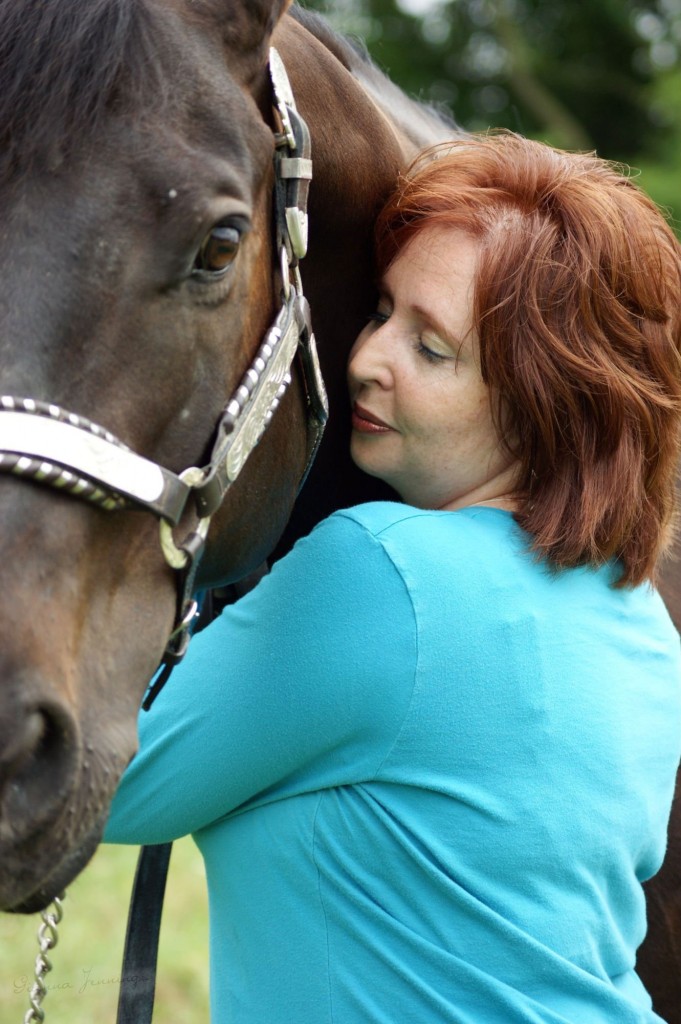 "I achieved amazing clarity and focus with the techniques I learned in Asia's class."
"In fact, I started using a number of them right away the next day! As someone who works as an energy healer for animals, the more information I can receive during a session, the better.
Receiving information visually from animals has always been difficult for me. However, I started practicing the techniques Asia taught and also using the essential oil she recommended, and immediately, two sessions in a row, I saw sharp visual pictures from the animals I was working with. Both owners confirmed that what I saw was was 100% correct! THANK YOU, Asia!" – Amy Pikalek, www.hikarihealing.com
This LIVE Animal Communication Course is for:
All animal lovers and animal guardians who desire an authentic, spiritual, and caring relationship
Animal Artists who want to see into the soul of their fur clients
Animal sport enthusiasts including hunter jumpers, dressage riders, race horses, cutting and reigning, extreme horse shows, along with show dog trainers, handlers from hound to toy, agility, tracking, and herding who want to enhance their charges abilities, with the insiders secret of animal communication
Professional dog, cat and horse trainers, groomers, pet walkers and sitters, you never have to wonder if what you are doing with your animal clients is the right thing, people will be amazed at your results
Search & Rescue workers, volunteers, foster pet parents wanting to improve your ability to help animals in desperate situations to heal so you can find them a home with a family
This Course is NOT for you if:
You don't have 10-20 minutes a day to bond with your animal companion.
You have no desire to be amazed by your dog, cat or horse.
You like feeling separate, lonely and frustrated as your pet pleadingly looks at you.
You don't believe animals have feelings or are capable of a conversation.
You like spending thousands of dollars on medical tests that give you no direction.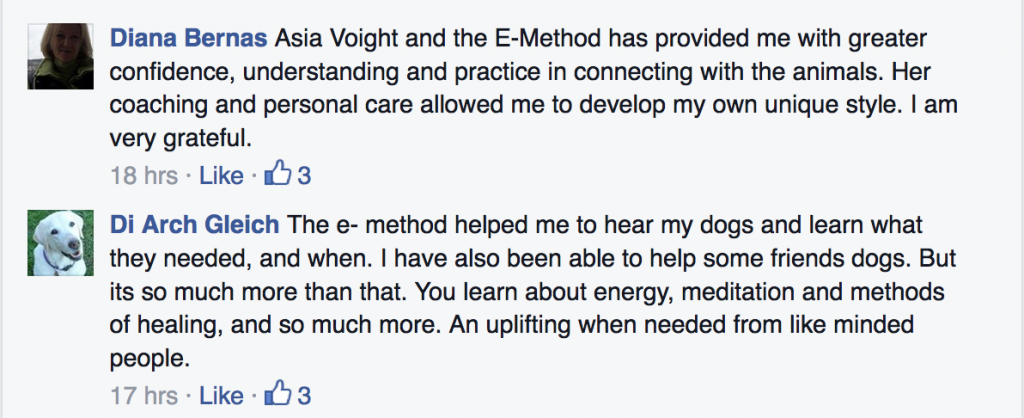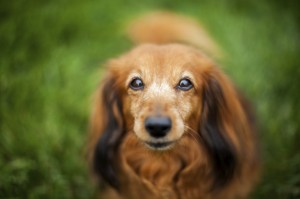 So, are you ready? Why put off learning how to communicate with your animal companions any longer?
Secure your spot TODAY because your animals and the animals of the world are waiting FOR YOU…
so together you can create breakthroughs and healings, which is what your pets are needing…
and together you, your dog, cat or horse can create your dream into reality!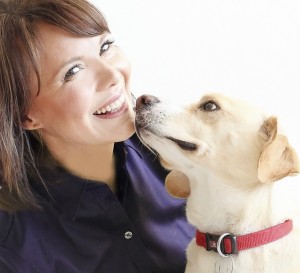 Love and Blessings,
Asia
P. S. Please note that you only have a limited time to take advantage of the payment plan, reduced price and bonuses. If you're ready to take a huge step forward in your life and learn how to communicate with your animal companions, reserve your space while you can!
P.S.S. If you would like to learn more about the E-Method of Animal Communication, my team and I are standing by for you. Email us at Asia@AsiaVoight.com.
Register for the E-Method Energy Animal Communication Course
7 Week Series: Sept 16 – Oct 28, 2015

Register Now!
Payment Plans: I'm so confident you will love this course, I'm also offering payment
plans to make it easier than ever for you to say "YES!" At checkout, you
can choose to make three monthly payments.
$397 (including Ignite Your Light)

$297 (No Ignite)

E-Method Class

E-Method Class PLUS Ignite Your Light and Chance to go to Asia's House

20 lesson plans received in seven weekly classes

14 videos with captions highlighting important points

Digital call recordings

Guided Meditations

Weekly LIVE group calls with Asia to answer questions and clarify the lessons, a total of 15 hours

Special small groups during the course, with Asia assisting for feedback and validation in working with each other's pets, a total of 2 hours

On-line Private Forum

BONUS: Meditation: Your Pathway To Connection With Your Animals for the first 50 registrants ($120 Value!)

BONUS: Special added lesson: Living Your Expanded Spiritual Future Now ($95 Value!)

BONUS: Ignite Your Light: A Workshop for Positive Transformation… held at a peaceful, healing retreat center called Holy Wisdom Monastery, in Middleton/Madison, Wisconsin ($395 Value!)

BONUS: One ticket for a chance to 

win a day at Asia's home 

in Madison, Wisconsin, if registered by September 15, 2015 for the E-Method class ($500 Value!)

Course Value
$460
Now Only
$297
Or 3 monthly
payments of $105

Course Value
$615
Now Only
$397
Or 3 monthly
payments of $140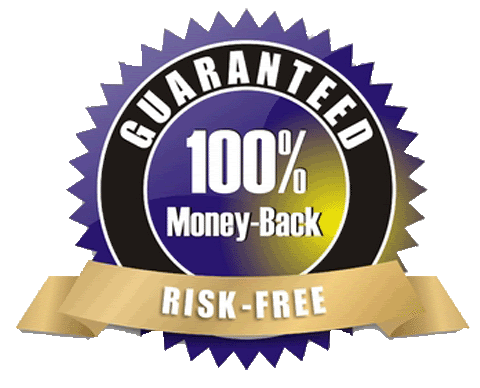 UNCONDITIONAL GUARANTEE: If you find the program unsatisfactory to your needs, you have until the end of Week 2 of the program to get your money back.
Legal Disclaimer: Every effort has been made to accurately represent this course and its potential. Any claims made of actual results can be verified upon request. The testimonials are examples only and are not intended to represent or guarantee that anyone will achieve the same or similar results. Each individual's success depends on his or her background, dedication, desire, and motivation, however when you work these principles fully my clients have achieved incredible success.