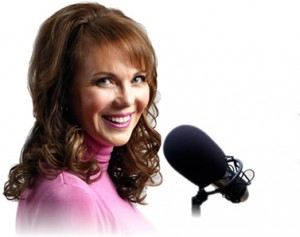 Here you will find all 34 shows from Asia's radio show The Animal Code FREE for your listening pleasure.
The Animal Code ran on the Awakening Zone Radio Network the third Thursday of every month from March 2012 until December 2014.

2012

Dolphins: Angels of The Ocean

Gaetano Vivo
Bio:  Gaetano Vivo is a Reiki Master, Therapist, Channeler & Author is one of Europes most experienced and sought- after Reiki Masters, practicing in the UK, the US and Italy. He is a member of the Complementary Medical Association of Great Britain, the International Council of Holistic Therapies, the International Association of Reiki Professionals and the Noetic Association of America. From a young age he has experienced the calling of others who wish to pass on teachings and wisdoms in order we may make lighter work of our time here on Earth. Although, due to being brought up in a strict Catholic community, he was forced to ignore this information, he never forgot what he had received. For decades, Gaetano has been treating clients from all walks of life, regardless of faith or creed, believing that the healing power of love is open to all of us. When not touring he divides time between his homes in England and Italy and takes great delight in his garden.  Gaetano is the author of: Messages from the Angels of Transparency: Powerful Words from Gentle Souls
Episode Info:  Join Asia Voight and her guest Gaetano Vivo, Reiki Master, Chaneler and Author, as they talk about the healing angels of the Ocean, dolphins.  Dolphins use varied and advanced methods of communication with each other and they also use these techniques with humans. They are therefore one of the easiest animals to communicate.  Gaetano will also speak about his new book, Messages from the Angels of Transparency. Find out how dolphins are our angels of the Ocean and how they will help you heal your life.

Animals and Angels

Tami Gulland
Bio:  Tami Gulland coaches women entrepreneurs and professionals who feel frustrated, discouraged and still doubting themselves and their ability to be successful, despite what they've already achieved. She teaches her clients how to significantly reduce struggle and stress in business, relationships and health by easily tapping into their Angels and Divine Team for Higher Guidance. This Divine Support helps them to make the right decisions and take the right actions for success in their work and everyday life. Tami is an Angel Therapy Practitioner®, Certified Medium, Spiritual Business Coach and the Founder of AngelsForSuccess.com. She is also the author of Conversations with Angels: Divine Inspirations to Uplift Your Heart andEmbracing Your Spirited Child.
Episode Info:  Do you call your dog, cat or horse your angel? What if they truly are? Would you like to discover more about angels and how animals are like them? Join me and my guest Tami Gulland on my show "Animals and Angels".

9 Lives And Beyond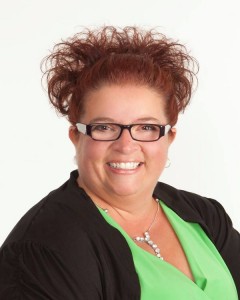 Glenyce Hughes
Bio:  Glenyce Hughes is a Medium & So Much More! She is gifted with the amazing ability to bridge the gap between the physical and the spiritual worlds. Glenyce provides comfort through validations and messages from the other side to loved ones here on earth. A leader in her field, Glenyce has inspired thousands around the world through her writing, workshops, home study online courses, tele-classes, and individual sessions.
Episode Info:  Do you ever wonder if it's possible to communicate with your beloved pets that have died? Join me and my guest Glenyce Hughes who is a gifted Medium. We will discuss the astonishing stories of animal companions that have crossed-over (and back again), where their souls are now and how their crossing is similar or different than people who have passed over.
This is sure to be a healing, comforting and an insightful discussion. Call in and share your stories along with a chance to have us communicate with your loved pet that is now in spirit.

Get Juicy Joy For Dogs, Cats and You!

Lisa McCourt
Bio:  Lisa McCourt has always been passionate about…passion. Her quirky addiction to personal growth, love and un-suppressible joy has fueled a prolific writing, speaking, and teaching career that's touched the lives of millions. Her newest book "Juicy Joy – 7 Simple Steps to Your Glorious, Gutsy Self" is based on her transformative trainings in authenticity and self-love.
Episode Info:  Joy-filled is one of the ways we describe our pets. What many people don't realize is that it's one of the greatest desires our pets have for us – joy! Listen in as my guest Lisa McCourt shares with us how to have Juicy Joy in our lives so that our dogs, cats and horses can let the joy of their souls sing and so can we!

Quiet Mind, Quiet Dog

Bryan Toder
Bio:  Bryan Toder is a professional hypnotist, writer, speaker and owner of Plymouth Hypnosis Center where he helps people lose weight, quit smoking, manage stress and quiet their minds. Bryan has written the book "Get Thin – Be Happy: The Six Easy Steps To Weight Loss Success"
Episode Info:  Do you desire to communicate with your beloved animal companions? Do you find too much static in your mind though? Join me and my guest Bryan Toder, an expert at helping people quiet their minds through deep relaxation and hypnosis.

What's Your Pet's Personality Type?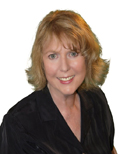 Pat Sendejas
Bio:  Pat Sendejas, Author of "Live Your Life on Purpose Discover Your Feng Shui Personality: The People & Spaces that Support You", is America's Authority on Life Spaces and began transforming interiors at the age of seven.  With over 30 years' experience in design and architecture Pat became fascinated with Eastern Philosophy, and now realizes how Feng Shui personality typing is a key factor in creating harmonious relationships and interior spaces.  A Southern California resident, Pat speaks to diverse audiences around the country.  Her client list includes: LAX Homeland Security, Independent Community Bankers of America, Hyatt Hotel, Farmers' Insurance Group, Costa and Celebrity Cruise Lines.  Sendejas is married to a retired LA City firefighter and has two adult sons and two grandsons.
Episode Info:  Discover the Eight Feng Shui personality types of your pets!  Gain a better understanding of your animal companion with Feng Shui tips to help you increase compatibility.  My guest Pat Sendejas will be offering pet personality charting to radio listeners calling in during the show!

Tara The Dog Therapist

Denise Krochta
Bio:  Denise Krochta is the author of "Sweat: A Practical Plan for Keeping Your Heart Intact While Loving an Addict", host of the radio show "Addicted to Addicts: Survival 101" produced to support those of loved ones of addicts and alcoholics, and a public speaker.  Denise's experience of navigating through the drama and chaos of loving addicts and alcoholics in her life led her to a transformation, from fear, anxiety, and pain, to a life of focus, serenity and peace.  She speaks worldwide about "Choice" and about her passion to help loved ones of addicts. Her weekly radio show offers information, possibilities, and hope through topic and expert/experienced person interviews.
Episode Info:  Join me and my guest Denise Krochta as she shares about her dog Tara the Therapist. Tara is a Boxer that clearly stated her disapproval of Denise's son's drug use and helped get him back into rehab. Also find out other ways in which Tara healed this family and how your dog, cat or horse can help you heal, too.

3 Tricks Your Dog Can Teach You About How To Fix Your Most Difficult Relationships

Kate Bernhardt
Bio:  Kate Bernhardt is an INTERNATIONAL authority on decoding and resolving relationship conflict, and the author of the upcoming book "OPPOSITES: WHY WE DON'T GET ALONG and WHAT TO DO ABOUT IT". Her work with OI(TM) facilitates a unique 'no-fault' approach that rapidly transforms even the most painful and volatile relationships into deep states of connectedness, respect, appreciation, understanding and love.
Episode Info:  Discover how a dog's brain is naturally wired for relationship success, and the special gifts dogs can teach us that can help us to heal our most difficult relationship problems, as well as enhance the quality of our best relationships.  Join me and my guest, Kate Bernhardt, an expert in cutting edge brain research, the mind brain connection, quantum physics, universal consciousness, and the holographic universe, as she shares what dogs remember that most people will naturally overlook when it comes to having happy, loving relationships.  Be sure to tune in LIVE!  Kate will be giving ALL LISTENERS a very special gift at the end of the show.

How You And Your Animals Can Heal Yourself From Anything!

Mary Lelle
Bio:  Mary Lelle is a world renowned Energy Medicine Specialist who has uplifted thousands of human and animal clients from the U.S to Chile, Costa Rica and India. Mary specializes in Distance and In-Person Individual Healing Sessions as well as Distance Group Healing Sessions. She delights in sharing what she has learned – that we are capable of healing ourselves from anything and living a joy-filled life. Visit Mary'swebsite to see the incredible list of illness and conditions that her clients have healed.
Episode Info:  Join Asia Voight and world renowned Energy Medicine Specialist, Mary Lelle as they help you uncover the innate healing abilities within each of us. Also find out how our animals can come into our lives as mirrors, angels in fur, to help us heal our bodies and our lives.

The Many Blessings of A Wheelchair Bound Dachshund

Barbara Techel
Bio:  Barbara Techel is the award winning author of the Frankie the Walk 'N Roll Dog children's book series. When her dachshund, Frankie suffered a spinal injury, Barbara had her custom-fitted for a wheelchair. Barbara and Frankie made over 400 appearances to school and libraries. Frankie was also a certified therapy dog having made over 250 visits to facilities. Barbara is a passionate advocate for dogs with Intervertebral Disc Disease (IVDD), like Frankie had, and dogs in wheelchairs. She recently founded National Walk 'N Roll Dog Day in memory of Frankie and in honor of all dogs in wheelchairs. You can learn more about Barbara at www.joyfulpaws.com
Episode Info:  Discover the many blessings of pets with special needs through the lessons Barbara learned from her disabled dachshund, Frankie.  Join me and my guest, Barbara Techel, as we learn about the many lessons Frankie not only taught Barbara but the thousands of children she met during her school visits.  Also learn more about IVDD and how wheelchairs can help pets live long, happy, quality lives. We will also talk about the recent special day that Barbara has founded to carry on Frankie's legacy which is National Walk 'N Roll Dog Day.

2013

Numerology: What You Pet's Birth Date Can Tell You

Robert Pease
Bio:  Robert Pease, who holds a Ph.D. degree in Transpersonal Counseling and Mystical Science, is also an Intuitive Numerologist, Ordained Minister, Reiki Master, is the creator of the Imagine Workshop and the Imagine Facilitator Experience and founder of Robert Pease International and a talk show host. Dr.Robert is the author of Spiritual Bootcamp: This Is Your Wake Up Call.  Dr. Robert has experienced millionaire status to homelessness, sexual abuse, a catastrophic automobile accident, 9/11, post traumatic stress syndrome as well as a near death experience.   He has learned how to turn adversity to grace and love.  Find out more at www.robertpease.com
Episode Info:  On today's show Dr. Robert will use his intuitive numerology skills to take a look at how your birhtdate and your pet's birthday create the harmony and happiness in your life.  Using the date of birth of your beloved pet he will share with you the life path and current personality behavior of your pet to help you to better support the needs of your loved ones. Understanding why your pet(s) do what they do and why they behave a certain way can be rewarding and beneficial to the health and happiness of your animal friends.  You will learn the true nature of the destiny you are meant to live and how your pets influence the decisions you create in your life. Dr. Robert integrates a great deal more than just a numerology reading when he talks with you, he will also examine the blueprint of your beloved pets! Plus the original formula and all deviations in you and your pet's life plan. It is important for him to approach the current situation supporting any new experiences and decisions you are contemplating right now regarding adding more pets to your family including the personal dynamic relationship of all the energy in your household.  What you will possibly hear from Dr. Robert:  Live reading answering questions about your pet's birth date, personal information about personality and behavior, what is your pet dreaming?  What does your pet want you to know right now?  Personally developed numerology style to exam your pet's blueprint.  Life Path and Portrait imaging to support your pets more fully and your pet's personal year matching your own year.

The Secret Language of Animals

Con Slobodchikoff
Bio:  Con has a B.S. and Ph.D. from the University of California, Berkeley.  He has been President and CEO of Animal Communications, Ltd. since the corporation was founded in 1993.  For many years, he has taught dog training courses and has solved behavioral problems of dogs and cats.  Con's work with prairie dog language has been featured in:  Magazines: Smithsonian Magazine, National Geographic, Discover Magazine, the Phoenician, Best Friends Magazine.  Radio: NPR All Things Considered, BBC radio, PBS Flagstaff, Phoenix, Santa Fe, Idaho, and Colorado.  TV Programs: NBC Dateline, ABC World News With Peter Jennings, CNN, Country Canada, Quantum (Australia), Teirzeit (Belgian-German TV), BBC, Turner Broadcasting, Brixen Productions (Discovery Channel).  Newspapers: LA Times, Boston Globe, Denver Post, Arizona Republic, Arizona Daily Sun, Arizona Daily Star, Washington Post, NY Times
Episode Info:  Asia welcomes internationally acclaimed Animal Behaviorist Con Slobodchikoff.  They will discuss the secret language of animals in his new book "Chasing Doctor Dolittle"  He makes the case for a common link between humans and animals.  According to Dr. Slobodchikoff, many animals use language to talk to one another, and his book is filled with examples and explanations of their skills.  He shows how animals are similar to humans in using language to develop novel ways to persuade, escape, manipulate, and even deceive.  Dr. Slobodchikoff will also share his personal  adventures with animals from around the world.  His storytelling gives insights into both human and animal behavior and draws parallels between them.  From lizards using grammar, to whales and mice singing songs, to squid chatting up potential mates, to prairie dogs calling out words for different predators, Dr. Slobodchikoff builds a new view of animals.  He cites evidence from many species that shows that individual animals possess consciousness, self-awareness and awareness of others.  Join Asia & Con with your questions via chat or phone!

Lipstick And The Leash With The Dog Talk Diva

Camilla Gray-Nelson
Bio:  Camilla Gray-Nelson, the Dog Talk Diva™, has been training dogs and their people for over 20 years.  No "ordinary" dog trainer, she's an empowerment specialist!  She was raised on her family's dairy farm and learned from her animal friends that power and influence are not necessarily related to size or strength.  An award-winning author, Gray-Nelson also runs Dairydell Canine boarding and training school and produces her own line of dog training products for women.  She was named Woman Entrepreneur of the Year by North Bay Business Journal in 2012.
Episode Info:  Camilla Gray-Nelson is a dog trainer and Women's Leadership Coach.  She will be discussing her award-winning best-seller, Lipstick and The Leash as well as her philiosophy that the skills one needs to lead a dog and influence his behavior are the same ones we can channel to lead and influence 2-legged animals: our children, spouses and co-workers.

The Secret Alchemy of Food

Meadow Linn
Bio:  Meadow Linn is a speaker, writer, and chef. A gourmet from birth, Meadow created her first dish when she was three years old ("Tahini Balls"). Impassioned by the tragedy of the Exxon Valdez oil spill in 1989, although only eleven years old, Meadow began writing a monthly environmental column for children in an Australian newspaper.  At Williams College, Meadow studied French and English literature and received a Masters Degree in French Cultural Studies from Columbia University. Following that, she became a French teacher for children ranging in age from 7-17.  Meadow is the daughter of Denise Linn, world-renowned healer and teacher. When she was 18 years old, Meadow, a self-taught chef and lover of all things edible, started catering her mother's retreats, which she's been doing ever since.  While cooking for these retreats during her summer vacations, Meadow saw the powerful connection between not just what we eat, but also how we eat and how we feel. Eating well brings balance and harmony to mind, body, and spirit.  Meadow believes good food should be a celebration of life. Having watched countless people transform their lives simply by making mealtimes fun and delicious, Meadow gave up her eight-year career as a French teacher and devoted herself to helping others savor their lives more fully.  Meadow speaks and writes on a variety of topics and believes that the path to health and happiness need not be arduous. You can literally transform your life one bite at a time.
Episode Info:  Do you want to nourish the spirit, as well as the body?  Elevate all dinners to an enlightened state?  Create harmony between everyone at the table?  Charge the meal with all the delicious elements that will attract wealth and abundance?  Or set the stage for a leap in consciousness?  Awaken your intuition by increasing the vibration of the food you prepare.  Discover:  How the color of your food affects your consciousness.  The secret alchemical power of a spice.  Creating harmony through the choice, preparation, cooking and presentation of foods and spices.  The next dimension beyond healthy eating–spiritual food for spiritual breakthroughs.  Unlocking the secret messages in the meals you eat.  Infusing your meals with intention: select the right spices to grow love, and create savory, sensuous eating experiences.

Healing Horses With Equine Bodywork

Laurie Dunlop
Bio:  Licensed massage therapist and owner of Live Better Massage, LLC, Laurie Dunlop spends her days healing humans and horses. At her studio in Milwaukee, Laurie's specialty is Thai yoga massage – for people, of course. Thai massage is a 2500-year-old therapy consisting of assisted stretches and compression of sen sip energy lines in order to release stagnation and toxins that cause pain or disease.  Outside the Thai massage studio, Laurie performs bodywork on horses at farms in Southeast Wisconsin. The equine bodywork she practices is based on the Masterson Method and is an integration of Traditional Chinese Medicine, working the meridian lines, acupressure, stretching and energy work.  Laurie has had a passion for horses since she was a child. It wasn't until the age of 20, when she owned her first horse and worked as a trail guide in the U.S. Virgin Islands, that she felt close to her dream. When she recently learned equine bodywork, she knew she found her calling. She feels there are synergistic similarities between Thai massage and equine bodywork that make her a better therapist all around.  Laurie has received certificates in Thai massage Levels 1-3, Hands-free and Clinical courses under Chuck Duff at the Thai School of Bodywork in Chicago and is a graduate from Lakeside School of Massage Therapy with more than 800 hours of combined education and fieldwork in Swedish massage, deep tissue, trigger point work and gentle stretching techniques. A member of the American Massage Therapy Association (AMTA), Laurie is Wisconsin state licensed in Massage Therapy and is certified through the National Certification Board for Therapeutic Massage and Bodywork (NCTMB).  Prior to becoming a massage therapist, Laurie received a BA in Journalism, Public Relations and Advertising. Laurie held marketing and public relations positions at a Fortune 500 company, where she created media and consumer events nationwide.
Episode Info:  Join Asia and her guest Licensed Massage Therapist Laurie Dunlop as she shares how horses show her how to help them. Discover how these majestic and honest animals communicate where they need treatment and how they can benefit from the healing touch of bodywork.

When Your Pet Dies

Diane Pomerance
Bio:  Diance received her Ph.D. in Communications from the University of Michigan, Ann Arbor.  She is the author of seven nonfiction books about animals including PET PARENTHOOD, ANIMAL ELDERS, FINDING PEACE AFTER THE LOSS OF A LOVED ANIMAL COMPANION, and most recently, OUR RESCUE DOG FAMILY ALBUM which is a beautiful color coffee table book which features the photos and back story of each of the over 45 neglected, abandoned and abused dogs she personally rescued, rehabilitated and adopted.  She currently have 15 rescue dogs.  They are amazing and wonderful!  Diane has won numerous awards from the SPCA and K9 Friends Visiting Therapy Dogs.  She has participated in animal assisted therapy with many of her dogs over the years.  They have worked with the elderly as well as special needs children and adults in various locations such as nursing homes, assisted living centers, hospitals and hospice care facilities.
Episode Info:  Join Asia and "pet expert" Diane Pomerance as they discuss the normal process that you and your pet go through after their passing.  Diane is involved in animal rescue and  created the Pet Grief Counseling Program at the SPCA of Texas in Dallas.  She will discuss her public grief counseling and being a Grief Recovery Specialist who specializes in helping those who are grieving the loss of a beloved animal companion to cope with and RECOVER from their grief.  She will cover topics such as:  Is it normal to mourn for and grieve a lost pet? How can I recover from the loss of a pet? What are some very important steps to take after your pet dies?

The Light And Shadow Side of Relationships With Our Animals

Julianne Lynch
Bio:  Juli Lynch, Ph.D is an accomplished equestrian, riding instructor, author, public speaker, psychologist and former professional athlete who has raced horses across Argentina and Australia with a team of U.S. Navy SEALS. Juli is founder of Epala® an equine facilitated personal and professional development organization. She is an Advanced Approved EponaQuest® Instructor and conducts "Personality of Horsemanship©" workshops at her farm in Northern Wisconsin and around the world. Her New Book: The Personality Archetypes of Horsemanship: How Your Personality Influences your Relationship with your Horse is available at www.epala.org
Episode Info:  The Primordial Archetypes of Personality:  Juli Lynch, Ph.D has developed a system of identifying primordial personality archetypes that impact our relationship with the animals in our lives. Her work is based on archetypal psychology and the belief that, personality, because of its' emotional and energetic qualities, is not fixed. Therefore, if you realize that the personality archetype you are currently manifesting is not working for the outcomes you desire with the  animals in your life, you can explore other archetypal possibilities. And animals – because of their honesty and ability to read our emotional and energetic states of being will respond immediately to those changes. Do you tend to manifest the Keeper, the Healer, the Hunter, the Warrior or the Shaman with the animals in your life? Our animals can become our most treasured teachers in learning about ourselves.

Design Your Own Reality – Learn To Live Each Day To The Max

Margaret Ann Lembo
Bio:  Margaret Ann Lembo is an author, speaker, wholesale and retail business owner of The Crystal Garden, and a spiritual teacher at her own Center that offers up to 40 events each month. She is the award winning author of Chakra Awakening (Llewellyn)  and the Angel Gemstone Oracle Cards. Her two newest books just released – The Essential Guide to Crystals, Minerals and Stones (Llewellyn) and Color Your Life with Crystals! (Findhorn Press) Whether it is through the knowledge imparted in her books, or through her line of products, she can help bring balance to anyone's daily life. For more than twenty years she has led workshops and classes around the country, and her audio CD's are distributed internationally. For more information, visit her informative websites at: www.margaretannlembo.com and www.thecrystalgarden.com
Episode Info:  Margaret Ann Lembo, award winning author, will be prized by anyone wanting to learn how to design their own reality and live each day with prosperity, joy, and complete health. Her first book demonstrates simple techniques using gems, crystals, colors, essential oils and other effective tools to foster healing and create positive change for physical, emotional and spiritual well-being.  Find out how color and gemstones help you in creating an easy living environment for you and your pets. Learn what gems are best to transform challenging behaviors of both the animal and the human companion.

Reconnective Healing With Animals
Renee Coltson
Bio:  Reneé Coltson, full-time Practitioner, Associate Instructor and Mentor, brings to her sessions and seminars, locally and throughout the world, the same impeccable qualities that earned her international recognition as a Reiki Master Teacher and Metaphysician. Following a sequence of extra-ordinary events, she encountered these new "frequencies" and in February of 2000 her path changed dramatically to Reconnective Healing and The Reconnection. For more than 25 years, Reneé has been successfully utilizing her natural healing gifts with people as well as animals. Renée's passion for this work, her warm heart and generosity of spirit are often inspiring and always create empowering experiences for those who interact with her.  She has received special service awards from The Reconnection® for her work with animals and people around the planet.  Renee's latest achievement is a worldwide leadership role for the newest program being developed by The Reconnection®, "Reconnective Animals".
 Episode Info:  The powerful new form of healing practiced by 75,000 people in 70 countries to heal themselves, heal others and heal their loved ones is now being applied to alleviate the suffering of animals. People who formerly felt helpless in the face of their pet, horse or farm animal's pain and anguish are now singing the praises of Reconnective Animals™. Even veterinary and other animal healthcare professionals are jumping on the bandwagon.Discover how you can do this yourself!

Numerology For People And Pets

Michelle Buchanan
Bio:  Michelle Buchanan is the author of The Numerology Guidebook and Numerology Guidance Cards who has studied numerology for more than 20 years. She was formerly the spiritual counselor for Woman's Day magazine (New Zealand), as well as the resident numerologist for Television New Zealand's Good Morning. Michelle provides personal readings, workshops, and seminars to clients all over the world. She is also a dedicated mother of two young children and a Cairn Terrier pup, based in New Zealand.
Episode Info:  Join international numerologist, Michelle Buchanan for added insight into you and your pets personality and life using Western Pythagorean numerology.

Pet Travel, Made Easy

Amy Burkert
Bio:  Amy and Rod Burkert run the award-winning pet travel website, GoPetFriendly.com, the one-stop source for locating dog friendly hotels, restaurants, beaches, campgrounds, and more. With detailed pet policies and a Road Trip Planner that has been referred to as "The MapQuest of pet friendly," GoPetFriendly makes it easy to plan a trip with your entire family. You can tag along vicariously with the Burkerts on their blog, Take Paws, an encyclopedia of pet travel tips, pet friendly destination advice, and stories of their adventures as they travel full-time in their Winnebago with their dogs, Ty and Buster.
Episode Info:  Join us for an entertaining and enlightening conversation with Amy Burkert, founder and "Ring Leader" of GoPetFriendly.com. Amy and her husband, Rod, travel full-time in their Winnebago with their dogs, Ty and Buster, searching out fun pet friendly destinations around the US and Canada. She'll share her pet travel tips, insider information and suggestions for a great pet friendly vacation destinations.

Animals Coming Full Circle

Lynn Andrews
Bio:  Author of the internationally acclaimed Medicine Woman Series, Lynn Andrews has spent the last 25 years studying with shamanic women on three continents. This best selling author shares her ancient teachings of shamanic training. Lynn Andrews brings spiritual tools and compelling techniques for healing from the spiritual realm to the modern everyday physical world. Her techniques use the power of thought to take you beyond self limitation to other realities. Lynn Andrews is a 21st Century Shaman and mystic life coach.  Lynn is America's best known shamanic healer and veteran metaphysical instructor. Her 19 books are published in 12 languages, including two New York and Los Angeles Times bestsellers.
Episode Info:  Join Asia and Lynn as they discuss her new book, Coming Full Circle.  Lynn uses her over 25 years experience as a shaman to help guide us in the 21st century.  Her new book details ancient teachings and how they can be applied in a modern world, especially with your animals!

2014

How You And Your Animals Can Heal Yourselves From Anything

Mary Lelle
Bio:  Mary Lelle is a world renowned Energy Medicine Specialist who has uplifted thousands of human and animal clients from the U.S to Chile, Costa Rica and India. Mary specializes in Distance and In-Person Individual Healing Sessions as well as Distance Group Healing Sessions. She delights in sharing what she has learned – that we are capable of healing ourselves from anything and living a joy-filled life. Visit Mary'swebsite to see the incredible list of illness and conditions that her clients have healed.  www.MaryLelle.com
Episode Info:  Join Asia Voight and world renowned Energy Medicine Specialist, Mary Lelle as they help you uncover the innate healing abilities within each of us. Also find out how our animals can come into our lives as mirrors, angels in fur, to help us heal our bodies and our lives.  This was an encore presentation.  Originally aired:  11/15/2012

Earth Horse Wisdom

Evergreen Amundson
Bio:  Evergreen Amundson is an author and Earth Wisdom Council  Guide who assists people in living a spirit-filled life. Evergreen uses  her varied background to author works celebrating the bond between  humans and animals. She also leads personal and group ceremonies in the  Earth Wisdom tradition.
Episode Info:  Are you feeling stuck or unsatisfied in your relationship  with your horse? Evergreen will reveal eight steps to building a deeper  bond with your horse using the concepts of earth wisdom.

Flower Essences For Animals

Kathleen Aspenns
Bio:  Kathleen Aspenns is a lifelong animal lover who has always been interested in alternative healing.  She worked for many years as a veterinary technician and has a strong interest in animal behavior.  She started using flower essences to help her moody parrot and, seeing good results, was compelled to study further.  In 2008 she was certified as a flower essence practitioner by Jane Bell with the Alaskan Flower Essence Project.  In her practice, she works with people and animals all over the United States.  She is also researching and developing the Flora of Asia flower essences, a line that includes many plants used in Traditional Chinese Medicine.
Episode Info:  Certified Flower Essence Practitioner Kathleen Aspenns will explain how you can use flower essences to help your animals.

How To Protect Your Animals Estate

Bette Heller
Bio:  BETTE HELLER is an attorney in private practice with offices in both Centennial and Englewood, Colorado . Her practice is limited to Estate Planning, Probate, and Medicaid Planning. She has been an active member of the Statutory Revisions Committee of the Trusts and Estates Section of the Colorado Bar Association since 1984, and has served as its Co-Chair, then its Chair, and then its Legislative Liaison. As part of her work on that Committee, she was involved in the drafting and passage of the Colorado Probate Code II, which became effective on July 1, 1995; and is the author of the Colorado Pets Trust Statute.  Ms. Heller has been an Animal Communicator for many years, having studied under Joyce Leake in 1998. She particularly enjoys combining the social work aspect of her Law Practice, which involves counseling her clients in dealing with their own death and/or the death of their family members, with her animal communication skills, to counsel animal owners in dealing with the legal and emotional issues that arise when they are faced with the death of their animal friends.  Ms. Heller is an animal lover and owns a dog, a cat and two horses. She has a third business brokering horses (putting buyers and sellers together); and competes with her horses in "Team Penning" and "Team Sorting", events which involve herding cattle.
Episode Info:  Everyone who owns an animal has a responsibility to provide for the care of that animal, both during the person's lifetime, and after the person's death.  Many people consider their animals to be their children, and they do not want their animals to go to an animal shelter and risk being euthanized just because they can no longer take care of them.  The Estate Planning provisions that can be made for animals are similar to the provisions that can be made for minor children. By making adequate provisions in advance, you can have the peace of mind to know that your wishes regarding the on-going care of your animals will be followed. It also helps your family know what to do during a crisis situation when the care of the animals may not be their primary concern.

A Full Show of Oracle & Animal Readings

Asia Voight
Bio:  Asia Voight is an internationally known Animal Communicator, Intuitive Life Guide, Teacher, Inspirational Speaker, Radio Host and Author. Asia connects with animals on a soul level to help resolve emotional and behavioral issues and assists them in deepening their bond with their human companions. Asia also helps people to reconnect with their own intuition, healing ability, potential and life's purpose. Throughout a seventeen-year practice, Asia has assisted over 70,000 animal and human clients. In her Animal Communication and Intuitive Development Workshops, Asia generously shares her skills by guiding course participants to connect with their own intuition, allowing them to uniquely open up to total brilliance in their lives. Asia's work has been featured on ABC, NBC, CBS and Fox TV as well as countless radio shows like Rick Lamb, Coast-to-Coast and Hay House. Asia is published in three books, including, Extraordinary You, Pearls of Wisdom and Miracles Happen with Jack Canfield, Vanessa Talbot and Dr. Brian Weiss.
Episode Info:  Join Asia, a world-renowned Professional Animal Communicator, for a full episode of Oracle readings and animal communicating!  Do you have a burning question that you have been wanting to ask your pet??  She will be taking your calls and talking directly with your animals, both living and deceased.  Light up the switchboard and call in with you questions and comments!

DIY Acupressure For Your Aging Animal

Susan Tenney
Bio:  Susan Tenney, CMT works internationally as a practitioner of Five Element acupressure for animals. She teaches classes for animal lovers of all ages and offers an online certification program through her company Elemental Acupressure. Learn more about her courses, books and acupressure charts at www.ElementalAcupressure.com and www.facebook.com/elemental.acu
Episode Info:  In this episode we'll talk with veteran instructor and author, Susan Tenney about using acupressure with your animals. She'll tell us about how acupressure is effective for all manner of animal issues from skin rashes and digestive distress to aggression and anxiety. Best of all, after sharing acupressure with hundreds of clients and students, Susan knows that acupressure is accessible for all animal lovers because it is safe and simple to use.  Susan will also focus on how you can use acupressure to help the senior animals in your care. She will teach us a couple of simple acupressure points to improve vitality and overall well-being for animals of any age, techniques you can use with your animals right away. All of us who have been fortunate enough to have our animals live long lives, will appreciate how these methods bring you and your animal closer together while simultaneously helping your animal thrive.

Animal Familiars And Spirit Guides

HeatherAsh Amara
Bio:  HeatherAsh Amara weaves the most powerful practices of shamanic traditions to support each individual in the manifestation of their highest potential. She apprenticed under shamanic healer Vicki Noble in 1991. Beginning in 1994 she apprenticed with and taught extensively with don Miguel Ruiz before founding the Toltec Center of Creative Intent in 2001. She has facilitated hundreds of workshops and firewalks over the past fifteen years, is featured in the book You Can Do It! as a firewalking mentor, and co-taught a firewalk for National Geographic in 1997. She is the author of The Four Elements of Change, Sacred Time Management, and Toltec Tarot.
Episode Info:  Throughout time animals have not only brought companionship and protection to humans, but also a vital connection to the spirit world. By tapping into the wisdom of the ecofields that surround us, both physical and energetic, we can learn from the animal world and get answers to any question.

A Wagging Tail Doesn't Mean A Dog Is Happy…The Dog Gurus Bust Many Myths

Robin Bennett
Susan Briggs
Bio:  Susan and Robin are authors, consultants and experts on dogs! They have been "reading dogs," teaching families how to train dogs, and working in the pet care industry helping others keep dogs safe for over 20 years. Co-authors of Off-Leash Dog Play… A Complete Guide to Safety and Fun, and an extensive staff training program called, Knowing Dogs, they are now making canine body language easy for everyone to understand.
Robin Bennett is a Certified Professional Dog Trainer who founded one of the largest dog training companies in Virginia. Her first book, All About Dog Daycare is the number one reference on opening a dog daycare.
Episode Info:  Susan and Robin (aka The Dog Gurus) will help you learn how to tell your dog is happy in 30 seconds.  They have simple, easy to use tips and tricks that make canine body language easy for anyone to understand.  When you understand your dog, you'll have a deeper relationship, make the right decisions and have more fun together.  Tune in and learn four common myths about dogs, find out how to tell if a dog is about to bite, long before a bite happens, and how to keep your dog safe at the dog park.

Matrix Energetics And Animals

Marla Steele
Bio:  Marla Steele first became aware of her intuitive abilities as a young child through psychic dreams. While always maintaining close relationships with her animals, it wasn't until she got her first horse that she entertained the possibility of communicating with them telepathically.  In 2001, Marla's Arabian horse pushed her out of the psychic closet to channel this gift for others.  Marla's unique approach to animal communication contains a blend of intuition and several energy healing modalities including Matrix Energetics, Reiki, Flower Essences and Aromatherapy.  Although Marla has a degree in broadcasting, she quips thatnow she is the medium. She has appeared on major market TV for NBC, ABC, FOXand has been a repeat guest on several mainstream radio shows nationally forthe past 12 years.  She is the authorof the Animal Chakra reference charts, a multidimensional communication and healing tool and the voice of Animal Communication Journeys, a guided meditation c. She teaches others how to love, guide and heal animals at adeeper level through her Access Animal Consciousness certification program.  Marla lives in theNorthern California Wine Country town of Petaluma—yes a town with 'pet' in the name.
Episode Info:  Marla Steele is a Pet Psychic shifting consciousness in the animal kingdom. She uses a blend of energy healing modalities including Reiki, Matrix Energetics, Flower Essences and Aromatherapy. She does most of her sessions at a distance by phone and will be sharing her insights on energy healing for pets as well as how they mirror their people.  Join Asia & Marla for an hour of conversation about pets, energy, healing and more!

Animal Companions And Angels: How To Talk To Yours

Sunny Dawn Johnston
Bio:  Sunny Dawn Johnston is an inspirational speaker, a com¬passionate spiritual teacher, an internationally acclaimed psychic medium, and an author of, "Invoking the Archangels – A Nine-Step Process to Heal Your Body, Mind, and Soul". Sunny has joined bestselling authors Wayne Dyer, Dr. Andrew Weil, Doreen Virtue, Gregg Braden, Sonia Choquette and many others as a presenter at amazing conferences over the past six years. She has also been featured on numerous local and national television and radio shows, including Coast to Coast with George Noory. In 2003, Sunny founded Sunlight Alliance LLC, a spiritual teaching and healing center in Glendale, Arizona. She also volunteers her time as a psychic investigator for the interna¬tional organization FIND ME. This is a nonprofit organiza¬tion of psychic, investigative, and canine search-and-rescue volunteers, working together to provide leads to law enforce¬ment and families of missing persons and homicide victims.
 Episode Info:  Join Asia and her guest Sunny Dawn Johnston. During this episode we will hear from Sunny who has the incredible ability to connect with our loved ones, our pets and the Angels. Yes, Angels! Then Sunny and Asia will connect with your departed loved ones, their angels and any other spirit friends that are interested in coming through. They will help you feel their love and connect you with them on a deeper level.

Do Pets Go To Heaven?

Jenny Smedley
Bio:  Jenny Smedley's spiritual story started with one life-changing second that revealed a hitherto unknown, past life to her. Current life problems, such as depression and obesity, issues which had stemmed from that life, were healed and resolved.  Now a qualified past life therapist, she has become the UK expert on past lives and the way they affect current life problems – from careers to relationships and from health to happiness. Se also writes regular magazine columns, being the inventor of Remote Aura Photograph readings and Mirror Angel readings. For two years she hosted her own spiritual chat show on Taunton TV, interviewing people such as David Icke and Reg Presley.  Her most recent press appearances have been in The Daily Mail – "World Renowned", The Daily Express – "Unique rapport with the natural world"  , The Sunday Times Style magazine – "A global phenomenon"
Episode Info:  For some years now my specialist subject in my books has been previous lives and how they affect current lives. This was because of a past life awakening experience I had some 14 years ago, and I had presumed that was all I should or would be writing about. When Hay House asked me to change subjects to that of pets and their souls, I was a little surprised, as if the universe had thrown me a curve ball. But it goes to show that the universe knows best, because as I started to write Pets Have Souls Too, I realized I was being returned to my roots with the subject that had been closest to my heart since my earliest memories of interacting with animals, aged 3 years old. The more research I did and the more amazing true stories I came across about the connection between pets and their owners, the more I came to understand that here was my chance to write a book which would make a difference to the lives of animals, and how they are treated by humanity in general, which was what I'd always wanted to do. No-one with a heart could read these stories and not accept that in many ways animals are more spiritual than us, and should therefore be treated with respect and compassion.

Holistic Laser Block Removal For You And Your Pets

Sheila Trecartin
Bio:  Sheila is a renowned animal communicator, Certified Reflexologist (registered with the Canadian Examining Board) and a Reiki Master /Teacher(registered with the Canadian Reiki Association).  She offers her services to human as well as animal clients.  Sheila became interested in the holistic field at a very young age.  Showing early signs of many holistic abilities,she has learned greatly through her own life experience. She has been practicing in the holistic field for over 25 years. In addition to Animal Communication, Reflexology and Reiki, her prolific portfolio also includes: earcandling, crystal healing, vibrational essences, colour therapy, chakras balancing, meditation, pendulum healing, dowsing, past life regression, mediumship, traditional feather healing, sound therapy, BEAM Therapy, intuitive business consulting and holistic laser therapy.
Episode Info:  Holistic Laser Block Removal addresses human and animal bodies that hold emotional trauma and core belief blocks based on experience through this lifetime (and sometimes as a carrier forward from a past life experience). Sheila identifies these "blocks" in their well being and works to eliminate them with the permission of the higher self.  Her focus is on gently guiding the body back to balance. Focus is placed on ensuring the transition is gentle and does not induce energetic shock.  Join Sheila and Asia and learn all about how you can apply Holistic Laser Block Removal to your and your animal companions lives.
Life Is A Hallmark Moment

Vincent Genna
Bio:  Vincent Genna, MSW is a powerful, world-renowned psychic medium healer, respected spiritual teacher, and dynamic inspiring speaker. What separates Vincent from his peers is that he is the Solutions Psychic! He not only clearly sees all your blocks, he sees the solutions AND empowers you to stop stopping yourself! By invitation, he is presenting his critically acclaimed keynote lectures about self-love and self-mastery at major venues around the country. Television and radio love Vincent – his special guest radio interviews include Coast to Coast AM with George Noory; and his TV appearances include shows such as Raleigh's My Carolina Today, Chicago's You and Me This Morning, and Fargo's North Dakota Today Show. Vincent's years of experience as a metaphysician, and psychotherapist, along with his all-loving, genuine approach, make him a highly effective enlightened messenger, inspirational speaker, and an internationally beloved spiritual teacher and healer. Vincent transcended a tormented youth of emotional, physical, and sexual abuse. Now he dedicates all his talents to transform lives by empowering people to believe in themselves and use their Divine gifts to create the lives they desire and deserve. For more information about Vincent, go to www.vincentgenna.com.
Episode Info:  Commercialism was inspired by Spirit, not by businesses! People and pets are on greeting cards for vital, life-evolving reasons! Hear why.