Do you have the right equipment to go kayaking with your dog? In this video, Darren, owner of Rutabaga Paddlesports, give you tips for choosing equipment that is safe and comfortable for your dog.
Floatation devices are not all the same! A human lifejacket won't keep your dog safe and may even harm them. Darren explains how specialized canine floatation devices are made to fit your dog and conform to the way your dog swims. From toy breeds to labs, fit is the key.
Does your dog have a special message to share with you about his experience on the water? You can learn to talk to your dog telepathically and share in conversation about the fun you've had together.
What would your dog say about a trip down stream?
Share your story or questions in the comments below.
I'd love to hear from you.
AND…be sure to subscribe to our blog updates for more stories and tips about understanding animals and how they communicate.
---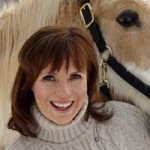 ASIA VOIGHT is an internationally known Animal Communicator, Intuitive Counselor, Teacher, Inspirational Speaker, Radio Host and Author. Asia connects with animals on a soul level to help resolve emotional and behavioral issues and assists them in deepening their bond with their human companions. She also helps people to reconnect with their own intuition, healing ability, potential and life's purpose. Asia's work has been featured on ABC, CBS, NBC, and Fox TV as well as countless radio shows like Rick Lamb, Coast-to-Coast and Hay House. Connect with Asia on Facebook and Twitter.
Receive Asia's blog updates via email:
Delivered by FeedBurner