Is "Wanting" Ruining Your Pet Talk Conversations?!
FREE Tele-Seminar with Asia Voight, Animal Communication Expert
Wednesday, November 11, 2015
6:00pm Central Time (4:00pm Pacific, 7:00pm Eastern)
BONUS! One person on the call will win a half hour, one-on-one session with me! $160.00 Value.


Is wanting to talk to your pet getting in the way of your success?
Find out how understanding the distinction between "wanting" and "allowing" will transform the relationship between you and your animal companion.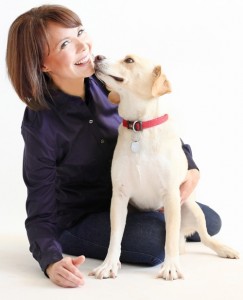 In this FREE tele-seminar, I will share three quick tips to keep you from missing out on what your pet is saying, all within 30 minutes!
Join me on this free call Wednesday, November 11, 2015 at 6:00pm Central Time. I'll also be sharing about my SOAR! Year-Long Intuitive Program that starts November 18th!
A special message from Asia:
Why do I do these FREE calls? When I had my near death experience years ago, the Ascended Masters helped me discover my life's purpose – to spread the amazing gift of animal communication around the world!  I want to reach as many people as possible and help you open to your own spirit nature. Please join me on Wednesday, November 11th to learn more! – Asia
Register for this FREE call here
and we will send you the call-in information.
Can't make the call? Don't worry. Everyone who registers will receive a recording of the call by email the next day. 
Do you have a special friend or relative who loves animals? Give them the gift of joining this FREE call by sharing this information with them!
Asia Voight is an internationally known Animal Communicator, Intuitive Counselor, Teacher, Inspirational Speaker, Radio Host and Author. She has been communicating with animals for 35 years, seventeen in a full-time professional practice. Asia connects with animals on a soul level to help resolve emotional and behavioral issues and assists them in deepening their bond with their human companions. She also helps people to reconnect with their own intuition, healing ability, potential and life's purpose. Asia's work has been featured on ABC, NBC, CBS and Fox TV as well as on countless radio shows like Rick Lamb, Coast-to-Coast, and Hay House.