Retrieving Your Soul's Intuition
Do you want to…
Discover the unique gifts you were born to share with the world,

Feel at peace and comfortable in your own skin, and

Design the life you know you were meant to live?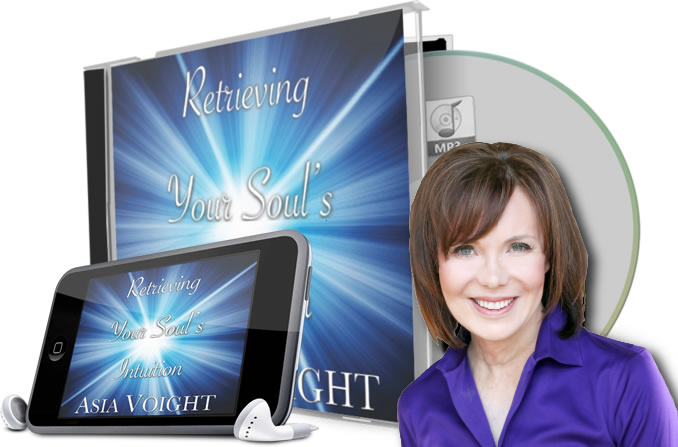 Now you can!


Enter your name and email address to download this special meditation…free of charge.

What if you discovered that you had a loving Voice within that could answer your every question, uniquely for you? What if you knew how to always retrieve this inner knowing when you needed it most?
It is your birthright to have the Inner Voice support you every step of the way. No more wandering through life wasting time trying to figure out your soul's path. No more sleepless nights attempting to figure out why you don't feel well. No more heart pain wondering why your animal companions are acting out.
Your intuition, your Inner Voice of guidance is worth everything if you want a life filled with brilliance, health, abundance and joy. It's priceless to discover and dedicate yourself to Retrieving Your Soul's Intuition!
Retrieving Your Soul's Intuition will allow you to…

Design your life based on your unique soul path

Know what your pets are thinking and how to make them happy

Be guided step by step during an illness and know what you need to recover

Step out of the limits of your mind and into the expansion of your soul