by Colette Baron-Reid.
From the Back Cover:
Intuitive counselor Colette Baron-Reid is renowned for helping people create the purposeful and authentic lives they desire. Enter a profound journey as you travel through and explore your inner landscapes. Meet imaginary beings that hold the keys to the wisdom hidden in your subconscious.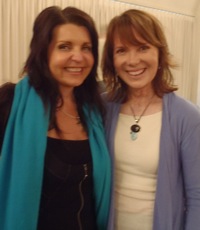 From Asia:
I attended one of Colette's workshops in Chicago, where she led us on a meditation from, The Map. Startled, at the sight of one of my inner landscapes, I found it burned, charred and smoldering. When I asked for a message about this my guides said, "You're still seeing yourself as lacking and wounded. Time to heal and share."  Order your own copy now and find out what's happening inside your inner Map.
My Favorite Review from Amazon
This is a great introduction to the kind of work that CBR (Colette Baron-Reid) does at her intensive workshops. The realization that despite how we may feel, we are never lost. We may not like where we are, but we know where we are and knowing where you are is the first step of going somewhere else. You have a clear objective to reach your destination. The orientation of the yourself on The Map is so simple — it's brilliant. For me, it was a very useful tool. I don't want to say too much, because part of fun is not only unfolding The Map, but it's the people you meet along your adventure. If you like CBR's radio show on HayHouse, like her other books, or if you are simply ready to undertake the Adventure of You, I recommend this book. Caveat: Do the exercises!