Are you looking for fun things to do with your dog this summer and fall?
In this video, I speak with Darren, owner of Rutabaga Paddlesports about safe and amazingly fun kayaking and canoeing with your dogs.
Seeing Darren paddling along with his Paddlesport Wonder Dog Gracie, makes me feel such joy. I have paddled with my own dogs and it is wonderful to be able to enjoy the experience of the outdoors with them along. 
As Darren points out, it is all about safety and making sure your dog is as comfortable as you are on the water. Learning how to talk with your dog telepathically can help you prepare your dog for the new experience of being in the kayak or canoe.
Does your dog like new adventures?
Share your story or questions in the comments below.
I'd love to hear from you.
AND…be sure to subscribe to our blog updates for more stories and tips about understanding animals and how they communicate.
---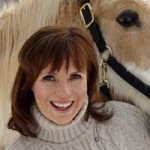 ASIA VOIGHT is an internationally known Animal Communicator, Intuitive Counselor, Teacher, Inspirational Speaker, Radio Host and Author. Asia connects with animals on a soul level to help resolve emotional and behavioral issues and assists them in deepening their bond with their human companions. She also helps people to reconnect with their own intuition, healing ability, potential and life's purpose. Asia's work has been featured on ABC, CBS, NBC, and Fox TV as well as countless radio shows like Rick Lamb, Coast-to-Coast and Hay House. Connect with Asia on Facebook and Twitter.
Receive Asia's blog updates via email:
Delivered by FeedBurner