Feeling safe with you is your pet's ultimate training tool.  America's Animal Communication Expert Asia Voight gives tips for calming fearful pets.
The easiest way to build a wonderful relationship with your dog, cat, horse, or rabbit, is to help them feel safe and trusting with you.
Are you having problems training your dog who came from a puppy mill, a dog pound, or was rescued? Your pet may have old pain and fear memories stored in its body and emotions. Clearing out these old memories and replacing them with memories of safety and love will make your dog's transition to your household easier and more joyful.
Has your dog recently gone through a health challenge, surgery or a traumatic event? You can help your pet stay emotionally stable and happy by using your thoughts and energy to make them feel safe again.
In this video, I give you nine steps to clear old fears and emotional baggage from your pet. These calming steps are easy to do and will help insure your relationship with your animal companion is one of love and joy.
A student of mine shared her story of developing a mantra for her dog who was terribly afraid of thunderstorms. She would gently stroke the dog and repeat, "You are a good dog and you are safe." It worked! Her dog is much calmer now, even when the big booms sound.
What is your animal companion afraid of?
Share your story or questions in the comments below.
I'd love to hear from you.

AND…be sure to subscribe to our blog updates for more stories and tips about understanding animals and how they communicate.
---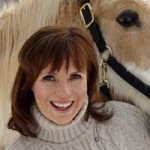 ASIA VOIGHT  is an internationally known Animal Communicator, Intuitive Counselor, Teacher, Inspirational Speaker, Radio Host and Author. Asia connects with animals on a soul level to help resolve emotional and behavioral issues and assists them in deepening their bond with their human companions. She also helps people to reconnect with their own intuition, healing ability, potential and life's purpose. Asia's work has been featured on ABC, CBS, NBC, and Fox TV as well as countless radio shows like Rick Lamb, Coast-to-Coast and Hay House. Connect with Asia on Facebook and Twitter.
Receive Asia's blog updates via email:
Delivered by FeedBurner